NEW DELHI: Zhang Zhizhen made history on Thursday by becoming the first Chinese man since 1937 to reach the third round of the French Open in Paris. The 26-year-old, currently ranked 71st in the world, secured a comfortable 7-6 (7/3), 6-3, 6-4 victory over Argentine qualifier Thiago Agustin Tirante.
Zhang's impressive win sets up an intriguing clash with Casper Ruud, the 2022 French Open runner-up. This achievement is a significant milestone for Chinese men's tennis, showcasing Zhang's talent and determination on the international stage.
While Zhang enjoyed success, his compatriots Wu Yibing and qualifier Shang Juncheng were unable to progress beyond the opening round, leaving Zhang as the sole representative of Chinese men's tennis in the main draw at this year's French Open.
"It's a big victory for me especially in the Grand Slams," said Zhang who had lost three times in the opening round of the Slams before coming to Roland Garros.
"For me, it's not pressure to be here. I'm trying to show my best self, show everything that I have and try to compete with these guys. That's the reason I'm here. It's no pressure for me."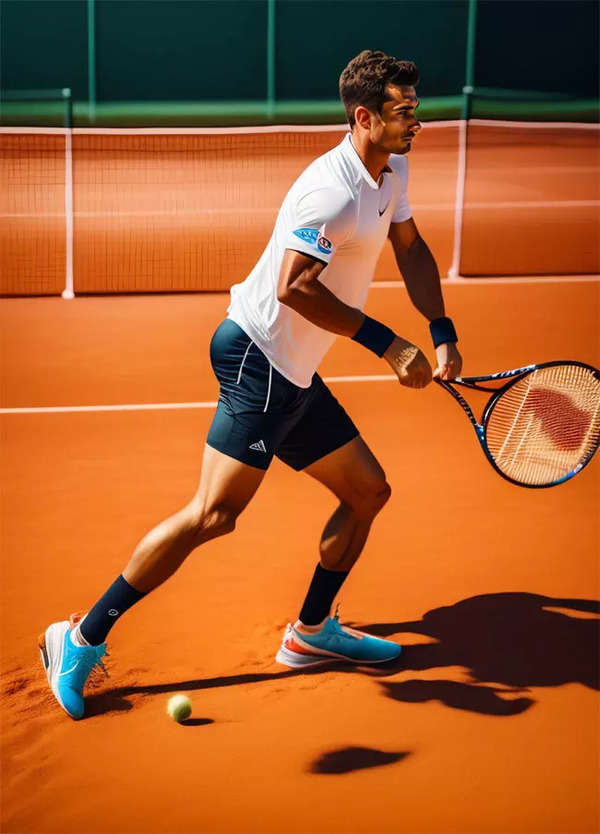 Zhang has consistently achieved remarkable milestones throughout his career. Notably, at the Madrid Open last month, he made history as the first Chinese player to reach the quarter-finals of a Masters 1000 event, a significant accomplishment.
This achievement propelled him to a career-high ranking of 69, a testament to his talent and dedication.
During his impressive run in Madrid, Zhang defeated notable players such as Cameron Norrie and Taylor Fritz, both of whom were ranked in the top 15 at the time. These victories showcased Zhang's ability to compete at a high level and marked significant breakthroughs for Chinese men's tennis.
In the 2021 Wimbledon Championships, Zhang became the first Chinese man to compete in the main draw in the Open Era, further solidifying his status as a trailblazer for Chinese tennis.
Zhang's upcoming match in the French Open against Ruud promises to be an exciting encounter. Ruud secured his place in the last 32 by defeating Italian qualifier Giulio Zeppieri in a hard-fought match that lasted four sets.
Both Zhang and Ruud have demonstrated their abilities to achieve remarkable feats in their respective careers, making their clash an intriguing battle on the tennis court.